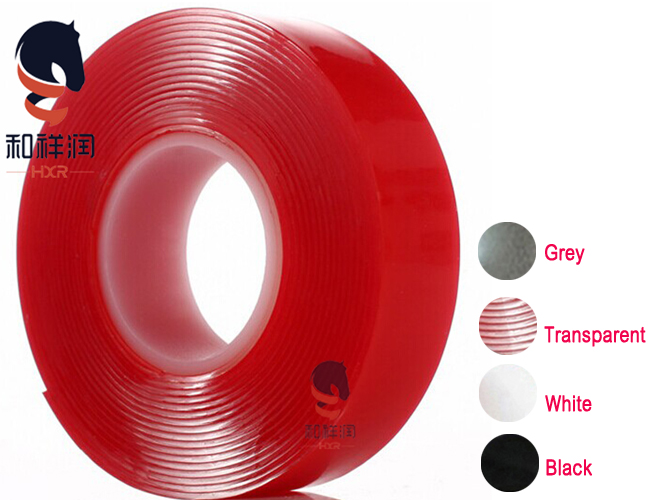 High Bonding Acrylic(HBA) Tape
This is a foamed acrylic system with a special composition giving excellent all around bonding properties and unique characteristics that allows for very high performance in the most demanding of applications. The pressure sensitive acrylic composition provides for very good tack, excellent adhesion to a variety of surfaces and high shear strength performance. Tape is carried on a RED release coated polyethylene liner that is easily removed.
Jumbo Roll Size: 840 mm x 33 Meters ~ 528 Meters(usable width 800mm)
Thickness available: 0.25mm ~ 3mm
Heat Resistant: -20℃ ~ +120℃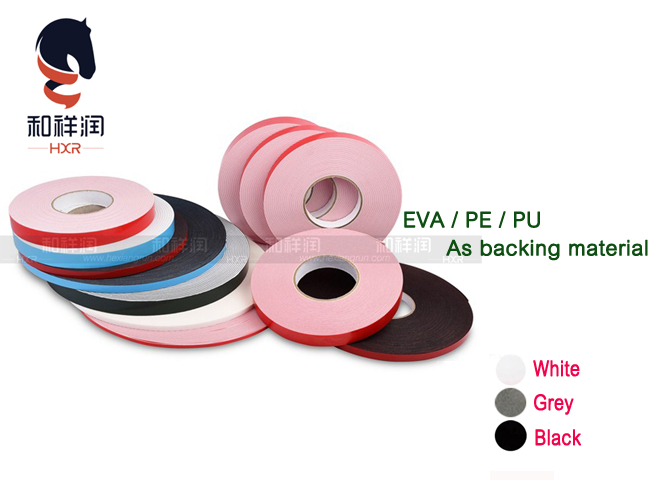 Double Sided EVA/PE/PU Foam Tape
This is a EVA/PE/PU Foamed double sided tape, coated with hotmelt/ solvent based acrylic adhesive, it's high initial adhesion allows easy fixation metal, plastic, aluminum, glass etc. surfaces. Suitable for fixing welts, profiles, accessories, trims at automobile production and hanging kitch and bathroom accessories. Ideal for fixing mirrors and trim on furniture.
High moisture resistance; available at bathroom fixing mirrors and accessories.
Up to 3mm thickness; excellent performance on rough surfaces.
Excellent heat, moisture and UV resistance; recommended for indoor and outdooor advertisement applications.
Jumbo Roll Size: 1070 mm x 200 Meters ~ 500 Meters(usable width 1050mm)
Thickness available: 0.5mm ~ 3mm
Heat Resistant: -40℃ ~ +80℃